Zuzu
's big sister! Also a robot creation of
PlauSocks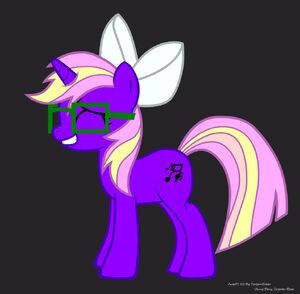 DJAuto kindly donates her time 24/7 to managing all off-air time for our resident DJ's. She used to be a little on the dull side but she underwent some critical brain surgery a few months back and now she is sharp as a tack, playing all of your favorites, straight from EQBeats.org!
Ad blocker interference detected!
Wikia is a free-to-use site that makes money from advertising. We have a modified experience for viewers using ad blockers

Wikia is not accessible if you've made further modifications. Remove the custom ad blocker rule(s) and the page will load as expected.